Digital Nomad Monthly Income Report, October 2017
TL;DR:
Earnings: $2,305
Paid hours worked: 37:29:39 hours
Per hour rate: ~$61.50 (-$13.5 from last month)
Actual timespan: 25th September - 22nd October (4 weeks)
Previous months
From the end of last month up until the middle of this month, work was slow 🐢.
I didn't have as much work (or rather, it was delayed), but I also spent a lot of time creating my books (which is a little bit of writing combined with coding and design, and hella fun). A slow month is an ideal time to focus on some of those "on-the-side" things you've been trying to work on since, like…forever? Anyway, so yeah, it was my worst financial month in a while, but in the final week I earned over a thousand dollars. As you can imagine, things are spitballing pretty quickly now.
I almost didn't have time to write this! Anyway, let's dive in.
Paid vs. Not Paid
TL;DR:
Paid work: 37:29:39
Unpaid work: 49:07:58
Overall: 86:37:37 (a big difference!)
Unpaid work
Making deals, making friends. So, many, emails.
Sorry, blog 😢. One day…
So I figured out that I could create the layout of my book with HTML/CSS code (and then convert it from markdown 👌👌👌). I had a whale of a time doing this (spanning two well-deserved vacations 🏖). I designed the covers too.
One of the aforementioned books.
And another 😅.
Here's the most recent edition.
I enjoy this the least! So boring!
World of Writers: 00:30:02
Community building at World of Writers.
Helping out with editing and content strategy at Nomad Noms.
Paid work
I can't remember what issue of .net Magazine this was for—this may be the article that I wrote about Marvel App. Pretty cool to see your work in a magazine!
~4 articles/month, every month.
SitePoint (editing): 11:45:31
I'm an editor at SitePoint. I had a little break from this last month, but now we have a big content hub coming up. Very exciting stuff, and what's keeping me very busy.
SitePoint (writing): 01:51:12
I contributed my first article to the hub!
A new client! It's been a while since I added one to the roster. I've been a fan and user of Marvel App for a long time, and I'm happy to announce that I'm writing for their blog. I also covered Lean UX + Marvel in .net Magazine, which was cool.
Can't say 🤐, only that it was design/coding work.
———
You're still here, cool! Here's my timesheet for September!
Digital Nomad Monthly Income Report for Sept 2017
TL;DR:
Earnings: $2,500 (-$495 from last month)
Paid hours worked: 33:35:59 hours
Per hour rate: ~$75 (+$31 from last month)
Actual timespan: 28th August - 24th September (4 weeks)
So this is my 3rd time doing this now. I really feel like tracking my time has allowed me to optimise it and focus on what earns me the most money. It also helps me to drop (or improve the efficiency of) mundane tasks that I hate doing. In September, my hourly rate improved from $44/hour to $75/hour, although due to a death in the family, I didn't work very much towards the end of the month. It happens, I'm not disappointed, and we (the wife and I) took two wonderful holidays to replenish.
Okay, as usual, let's break it down.
Paid vs. Unpaid
TL;DR:
Paid work: 33:35:59
Unpaid work: 29:27:44
Overall: 63:50:04
Let's start with my "one-the-side" stuff.
Unpaid work
While this is usually invoices and other mundane tasks, I began to kickstart a new venture that involved me talking to a number of big brands and talented individuals. Since I've now completed two book deals and written two sponsored ebooks, I wanted to try selling my own books 100% independent of any other party.
I did consider teaming up with a couple of mates for this, and I also spoke to the companies that I'll be writing about (design apps like Marvel and Supernova), which brought me a lot closer to figuring out my roadmap for the rest of the year (and some of 2018). Obviously this is filed under unpaid for now, but hopefully it'll pay off in a huge way next year in terms of book sales (fingers crossed 🤞).
I really, really, really neglected my blog this month due to the family issues mentioned above, and I suppose since my blog is isn't monetised, it's a natural contender to be dropped in favour of other things. I have some terrific design, code and writing related content coming up though, which I'll use to market my books.
I needed to take my mind off of things in September, so I built a Pokémon app called Electa.bz. I'm a huge Pokémon fan and I'm excited for the new 3DS game that's being released on November 17th—this app leverages the PokéAPI data to help you build your Pokémon squads. It was a fun design + code challenge for me.
World of Writers: 01:41:53
Various improvements on my Slack team for writers and bloggers. I'm thinking about submitting this to Product Hunt soon, to grow the community.
I spent even less time scheduling tweets than last month, thankfully.
Nomad Noms is my wife's blog and business, which we're trying to monetise in various ways. I've been helping out a little bit. While on the subject, do digital nomads hire virtual nutritionists to help them stay healthy abroad, maybe when they don't really know much about the local cuisine? Or maybe just because?
Yeah, so I spent a bit of time writing this book. I've learned so much about writing and the blogging industry over last three years, so I want to share some of that knowledge + my experiences. It's difficult to categorise these books, because I will monetise them once written, but for now I think this book belongs in unpaid.
Another book I'm writing (about design + mobile app development this time).
Paid work
A little touch-up on an article from the previous month.
My usual monthly article in .net Magazine.
~4 articles every month, same as always.
SitePoint (editing): 19:39:09
Due to a change in content strategy, I didn't do as much editing work at SitePoint as I usually do. That's going to change in October though...drastically. Pretty excited.
SitePoint (writing): 01:19:40
Obviously I still write at SitePoint as a contributing editor, so this was mostly a wrap-up of an article from last month. Still counts, though, right?
Kayako (writing): 02:53:13
Again, probably finishing up an article from last month.
———
Hey, thanks for reading! Carry on to see what happened in August.
Digital Nomad Monthly Income Report for August 2017
TL;DR:
Earnings: $2,995 (-$10 from last month)
Paid hours worked: 68:33:26 hours
Per hour rate: ~$44 (-$3 from last month)
Last month I wrote up what digital nomads call a monthly income report, using a time-tracking app called Toggl (who sent me an awesome t-shirt afterwards!). I compared my expected earnings with my actual earnings, and I was quite surprised to find out that I was actually earning more than I thought, in fewer hours. I was very happy about this, however I suspected that Toggl had helped me to optimise how I spent my time quite early on in the month (being on a timer really makes you reevaluate how you're spending your time), making it hard to compare accurately.
While I don't have any data on the month before I began tracking time, my stress and depression levels alone are indicators that I was working way too hard before. Perhaps even twice as hard, on things that don't generate any revenue or bring me any happiness. I quit Instagram, I quit Pinterest, and I even spent less time on this blog. While I love reaching out to you guys every now and then, this blog isn't what makes me money, so I only want to write here when in need of some self-expression.
One thing that I quit this month was my Creative Market store. Maybe I quit too early, maybe I'm simply on a quitting streak, but it wasn't bringing me that much enjoyment so I wasn't inclined to spend any more time trying to sell my travel shots.
Okay, so like last month, let's break it down.
Work I did this month
TL;DR:
Paid work: 68:33:26
Unpaid work: 18:01:32
Overall: 86:34:28
Let's start with my "one-the-side" stuff.
Unpaid work
Invoices and all that.
I spent less time tweaking code, and more time actually writing.
I had to do some serious maintenance on my wife's blog, and upgrade it to Ghost 1.0. I've also attributed the monthly writing newsletter to "Coding" as well, as the actual writing is mostly taken care of by the World of Writers community.
World of Writers: 00:07:00
LOL. I updated all the things.
Creative Market: 01:12:03
After a while, I stopped doing this entirely.
I spent much less time scheduling tweets.
I started a udemy course on iOS 11/Swift development, which I bought for $10 in a flash sale (bargain, right?). I built a Pokémon app this month (which I stupidly forgot to time-track, wth?!), and I'm hoping to totally nerd out building an iOS version.
Also, to help me save more time with my social media efforts, I took the 25-day Buffer course, which is what convinced me to leave behind Pinterest and Instagram.
Paid work
I've been so lucky to work for .net, a design magazine that's been around for 23 years. My articles have been featured in almost every issue for the last 5 months!
4 articles each month (same as always), although I did have the opportunity to write about something involving Atlassian. Pretty cool. No free t-shirt though.
Responsibilities have shifted around at SitePoint, so I find myself being the only design editor now. Kind of scary, but I'm super-exicted about this. Most of my time is spent here, and I'm quite happy about that. It's a dream opportunity for me.
———
Aspiring digital nomads are always wondering about how much money they're actually able to make, so hopefully this report will help some aspiring digital nomad writers/editors take the leap. I started my writing career after becoming a digital nomad (on almost no savings), so it can be done. Have a question? Sure, shoot!
If not, here's my monthly income report from July 2017.
Digital Nomad Monthly Income Report for July 2017
TL;DR:
Earnings: $3,005
Hours worked: 64 hours (approx)
Per hour rate: $47 (approx)
Per article: $200 (average)
It wasn't until I started at my new editing role at SitePoint that I begun using Toggl to track the number of hours worked (I bill at an hourly rate for editing), but this month, admittedly not right at the very beginning of the month, I started recording everything I do. Everything from scheduling social media tweets, to admin stuff (invoicing and all that), to actual writing and editing work, broken down by client.
I have to say, the results were very interesting.
I'm a writer and editor
For those that know me, know that I'm a user interface designer and web developer by trade, so most of my writing revolves around that. I've spoken a bit about what I do, but I'll break it down in more detail in the "how I spent my time" section below.
Why I'm tracking time
I'm sitting in my local laundrette, doing my laundry. For the next month or so I'm stationary, as my wife has a summer gig that requires us to be stationary. Yet another dryer now has an "out of order" sticky note attached to it, totalling to seven out of eight dryers that aren't working. It's a Tuesday afternoon, so the one remaining dryer is free, and I actually count myself lucky (usually there's a wait).
On the TV, a documentary about Venice, Italy is talking about renaissance-era architecture and the Grand Canal, and I think back to the three times that I've visited Venice over the years (it's one of my favourite destinations). I remember that I was very happy there, but today I describe my feelings in no other way than…
wtf 🤔
I've heard this documentary a zillion f****** times—the laundrette airs it on a loop all day, every day, don't ask me why because I've no idea, and now I'm starting to feel a little hot because the one dryer that works has a faulty door, so I have to lean against it to stop my clothes from doing Hogwarts letter motions around the room.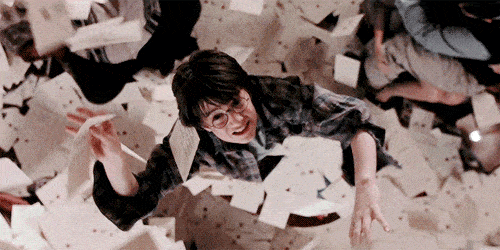 Is this really how I want to be spending my time? 🤔
No, of course not, but it has to be done. And so this is how I came to wonder about how I distribute my time at work, and how much money I'm actually earning.
My expectations
I estimated that I was earning roughly $25 an hour, and from that I deducted that I was working approximately 28 hours a week. I was wrong on both accounts. In fact, I was earning more than I thought I was, and working far fewer hours. Or was I?
Let me explain. When you're on a timer, your attitude towards work changes. Perhaps I really was earning $25 an hour and working 28 hours a week, and I was wasting most of that filling up my Buffer and checking emails 40 times a day?
Since using Toggl I've felt way more productive, and I'm definitely more conciously aware of how I'm spending my time now, so maybe my expectations were correct but my work habits have changed since using Toggl everyday? Who knows.
My actual earnings
Over the course of 28 days (in July), I earned $3,005 in approximately 64 hours. Although, I hadn't been tracking my time for the first week in July (I hadn't started doing that yet), so for this month I'm going to deduct that weeks earnings, which was $820, bringing the total to $2,185 over the course of three weeks. I say this is a monthly digital nomad income report, but really it's a 4-week, 28-day report.
Adjusted total earnings: $2,185
Hours worked: 47 hours
Per hour rate: $46.50
Note: I also worked [x] amount of hours on side projects that don't generate revenue (yet?)—I won't include this in "hours worked", but I'll talk about it in a moment.
How I spent my time
TL;DR:
Paid work: 46:52:21
Unpaid work: 24:54:55
Overall: 71:47:16 (over three weeks)
I'll start with unpaid work/side projects.
Unpaid work
Admin is invoices, task management and other business stuff.
Writing articles for my blog (this blog), analysing traffic and tweaking content for SEO reasons took around five and a half hours. Right now, my blog is not monetised.
Various things to note. I updated my company website and the landing webpage for a new venture called World of Writers (more on that in a minute).
Creative Market: 01:26:46
I opened a Creative Market store where I upload travel shots from my…well…travels. No sales yet, very early days, maybe I need to work on social media more.
Designing and coding the newsletter layout for my design, writing and travel newsletters took over 4 hours. I may have spent less time on this had I known what the f*** I was doing, but hey, it's a learning experience right? It came out looking like this, so I'm not disappointed—this is exactly what I was going for (I swear!).
Yeah, so Facebook, Twitter, Instagram, Pinterest and all that. I'm not sure social media is really doing anything for me though, I feel like I'm wasting my time.
World of Writers: 05:41:18
World of Writers is basically a Slack community that I created for writers, editors and bloggers. It's pretty cool, sign up! My time spent here was used to market the community on various Facebook Groups, maintaining/updating member-exclusive resources like the "Blogs that pay" spreadsheet, building integrations like the automated job-board that uses RSS feeds to show work opportunities for writers/bloggers in the #looking-for-work channel, and I also had to spend a crazy amount of time manually inviting new members (although towards the end of the month I coded a signup webpage that now automates these steps for me).
Paid work
Netmag (.net Magazine) has been going for a whopping 23 years, so the fact that I've written three articles for them now is a huge deal for me. I think this next one might be featured on the cover, but I'm not 100% sure about that (I'll wait to find out!). I spent over two hours finishing up a 2,500 word article from the previous week.
A single article. Again, I think I started writing this article before I began time-tracking so this probably isn't the total amount of time spent on it.
Probably a single article, considering the amount of time spent. I write one article every week for Sympli, and also manage the entire blog using Ghost and Trello.
SitePoint (writing): 08:12:44
I've been writing for SitePoint for 3 years now.
SitePoint (editing): 24:05:21
Most of my time is spent here, as I'm required to complete 43 hours every month. As co-editor of design at SitePoint, I have a tonne of shared responsibilities, and it's also the work that I enjoy the most 😍 so a lot of effort is taken. While all of my other work is billed at a fixed rate, editing is billed by the hour. I don't think it's ethical to disclose rates, so I won't, but I will say that my average article pays $200.
Writing vs. Editing
Writing: 13:18:50
Editing: 24:05:21
As you can see, writing and editing is almost 50/50.
What else?
I'm not sure what else I want to add here, to be honest? I worked mostly in London this month, I don't have many business expenses. Feel free to ask questions in the comment section, I'm happy to answer and discuss. See 'ya next month!